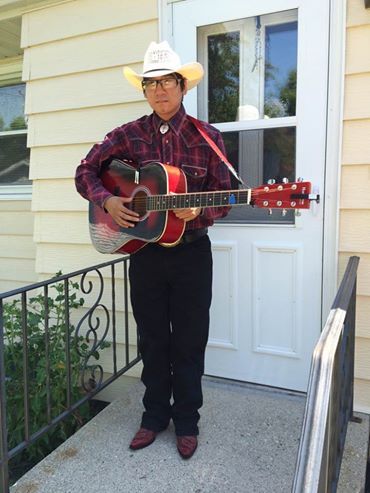 MEET BRANDAN – I am 21 years and Native American. I have FAS. I have a big adopted family. I have really good friends that go to college now. I just graduated from the transitional program at my high school. I like to swim and fish but mostly I like music. My favorite music is old country, old time rock and roll, blue grass, big band swing, and Native American
MY STORY – I was really sick when I was born and my birth mom couldn't take care of me so I went to live with a foster family when I was 10 days old. They adopted me when I was about 4 years after my mom died. I was diagnosed at 3 months with Fetal Alcohol Syndrome at University of Washington. I was still really sick and doctors told my foster parents I might not live and they were pretty sure I wouldn't be able to read , walk , or talk. I had lots of therapies, and help in school and I can do all of that and more.
STRENGTHS – I graduated from high school and the transition program. I play in Special Olympics. I don't lie or swear and I don't drink or do drugs. I'm a good friend. I like to do Elvis impersonations and I LOVE MUSIC! I played in just about every band class at school and in the drum line. I got to go with band class and performed at Carnegie Hall in NYC, and at Disneyland. I have taught myself how to play guitar, banjo, piano, drums, and other percussion instruments. I have my own band, and I'm starting to sing more and trying to write my own music a little. I like to travel with my mom and really like Alaska and Nashville. I even performed at some FAS conference.
STRUGGLES – Math and writing are hard. I can read but don't always understand what I read. It's hard for me to put my thoughts into words and to ask for help. My mom is helping me to get this into writing. I get nervous when I do new things but if I practice it gets better. I used to not be able to go into cafeterias, gyms, auditoriums or places that were loud with lots of people but playing in band has really helped me with that-I used to have to wear headphones but not much now.
WISH OR HOPE – I would like to meet and play a song with Ricky Skaggs someday. I would like to learn how to drive, make lots of money and buy a Ford Focus. And I hope my high school will hire me as an assistant band director for percussion ensemble and the drum line.
Save
Save