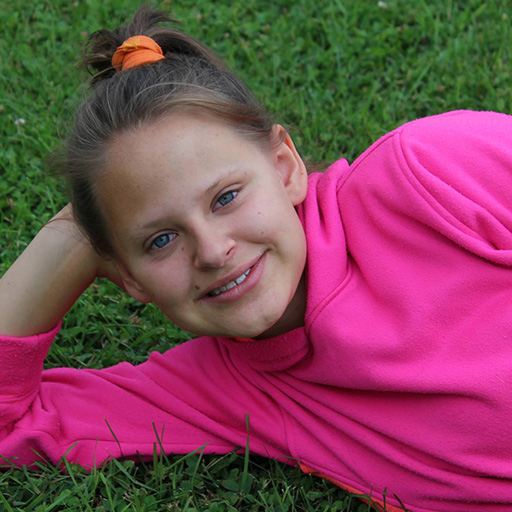 MEET MEGAN – Megan will be 13 on the 23rd August and she loves cats! She is learning to carry on conversations with people and can now say 2-3 sentences together. She has a cat named Pixie and she is kind to her cat. Someday she hopes to cook a full meal for her dad. Megan live with FAS. And she real wants a friend to be a friend and like me.
MY STORY – Megan was born 2 weeks early in Delta Colorado. Megan came to Minnesota with her brother and parents in May of 2005. After many failed attempts we took permanent custody of the children in 2005. Megan came to Minnesota weighing only 19 pounds at 21 months old. Megan was scared of food. She was so frail looking it broke out hearts. I remember One summer evening Dave(her dad now) my husband. was walking around our property and was able to pick her up and just cuddle and carry her around! That was a beautiful moment. She was quiet and relaxed. Thank goodness for WIC they helped us a lot with nutrition and supplements for her. You see everyone thought Megan should be in the hospital. Dave and I started her on 6 meals a day and worked with her. In 2009 at the U of Minnesota Megan was diagnosed with FAS and micro deletion syndrome. We later transferred her to Sanford childrens Sioux Falls SD. where she sees her Dr.'s still. Today Megan now weighs 120 pounds!!! and is 5 foot 3″ tall! Yahoo!!!!!!! Through it all we have this beautiful girl that has overcome so much and will continue to grow. We adopted Megan and her siblings on Oct. 2nd 2006.
STRENGTHS – Megan says her smile is nice. Her Dad tells her she lights up a room with it. Megan writes letters, names and color pictures to give to people she sees.
STRUGGLES – Social studies and friends are hard for me to understand. Megan has violent outbursts or meltdowns as we have came to understand them. Some are so hard for all of us. Over the years and wonderful Dr.s Megan is learning how to control what she can. Some she can not at all. We call them total brain shut down. Others are just what Megan calls a reset! or I need time to swing or pet my cat!
MY WISH – She wants happy kitties, to cook a full meal someday for her dad and I cause she will be 13 on the 23rd 🙂 and I really want a friend to be a friend and like me.
Save